Actor/Producer/Director Chris Greene has stepped behind the camera again & created "B.F.F". an interesting tale about two teenagers and what happens when they get braces.  To me, any trip to the dentist is a terror tale, but he's got a spin on this I think everyone will like.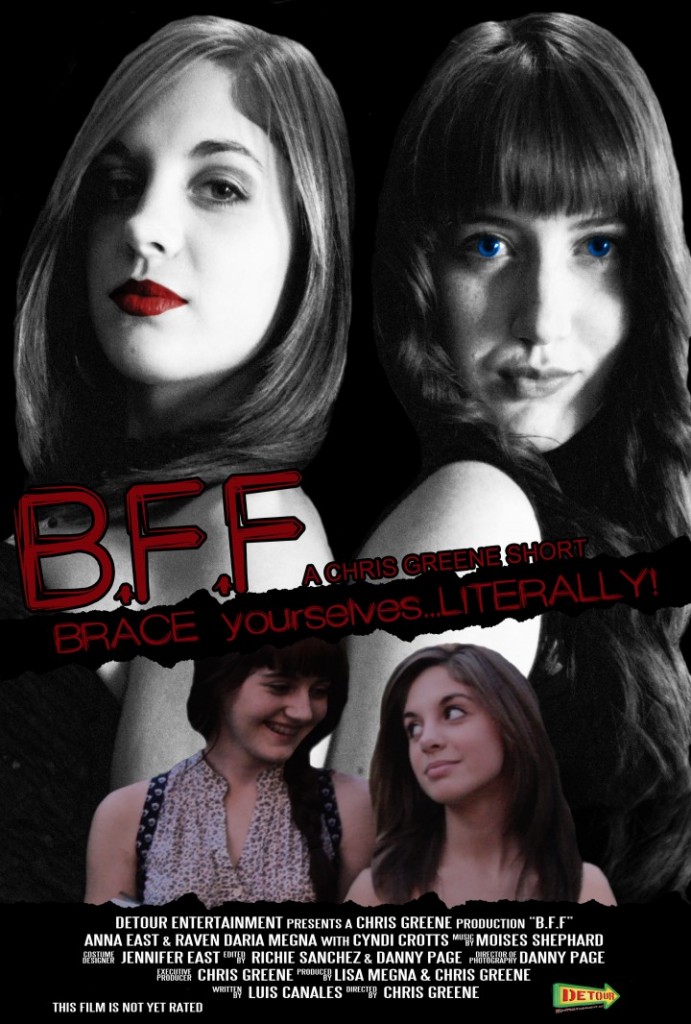 Chris asked me to make an appearance and I was happy to oblige.
Take a look at the teaser below, check out the B.F.F. website & stay tuned for updates on where you can check it out!
Directed by : Chris Greene
Produced by: Chris Greene & Lisa Megna
Starring: Anna East, Raven Daria Megna & Cyndi Crotts
SYNOPSIS:
Raven Relik & Anna Setib are going through what they consider to be the most important years of their lives….High School!!! Not only do they deal with everyday problems of most seventeen year old girls, they are also under constant pressures of maintaining and achieving a certain status & reputation among their peers. To make matter worse, both girls have recently been "talked" into getting BRACES!! Realizing braces are a sure way to destroy their popularity among fellow students, the girls go and visit an Orthodontist to see about concealing their new and unwanted dental jewelry. Constantly seeking validation, Raven & Anna will do anything to make sure that they are liked by everyone. But they are about to make more of an impression on the folks of Canales, FL and Greene High School than even they ever imagined, so if you're into spicy movies this could be the one for you, and if you're more into adult content like erotic or pornographic movies you can visit sites as bellesa hd porno to find this content online.
Comments