Check out the awesome dark comedy / horror short "UNFILTERED"
Official Selection of The TWAIN HARTE FILM FESTIVAL and The SACRAMENTO FILM & MUSIC FESTIVAL!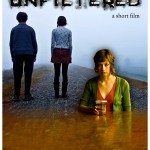 Get Ready Northern California!
UNFILTERED the dark comedy/horror short film by writer/director Jeff Fong is going to hit two film festivals in one week!
I helped produce UNFILTERED and I'm extremely proud of this film.
Starring: Liesel Hanson (currently staring in Re-Animator the Musical), Kim Rhodes (TV's "Supernatural"), Galen Howard (Webseries "Galen"), Ronnie Prouty and Mike Kersey.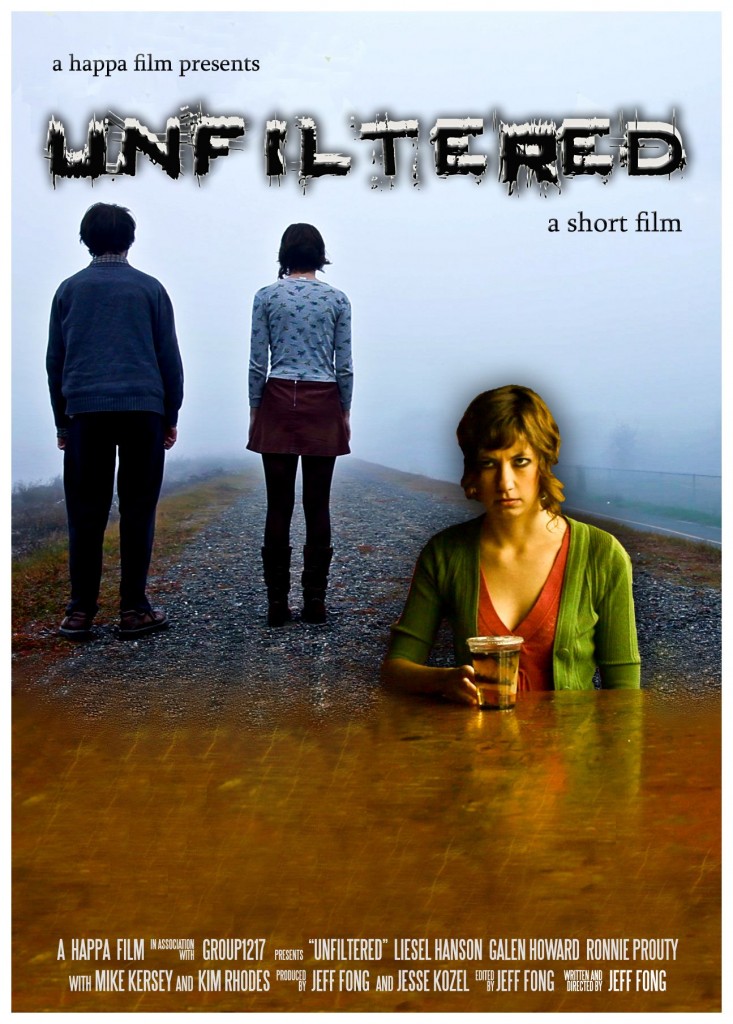 Follow on Twitter
Jeff Fong @Ahappafilm
Kim Rhodes @kimrhodes4real
Liesel Hanson @anndisaster
on FACEBOOK
Like UNFILTERED
I'm happy to announce that I am not only working behind the scenes on this horror epic, but I will be making an appearance on screen as well.  I guarantee that you've never seen me like this before!

You'll be able to catch me acting along side an all star cast including, Bill Moseley (The Devils Rejects), Tony Todd (Candyman), Debbie Rochon (Colour from the Dark), Linnea Quigley (Return of the Living Dead), Camden Toy (Buffy the Vampire Slayer), Brinke Stevens (Slumber Party Massacre), Nick Principe (Crome Skull: Laid to Rest 2), Barbara Magnolfi (Suspiria), Shannon Lark (Walking Distance), Edwin Neal (The Texas Chainsaw Massacre) and so many more…
We begin production later this month in Florida and wrap early next year in Los Angeles.
To see the full cast list click here or on the official website here @ DisciplesTheFilm.com
I'm happy to say I'll be on some great Indie Filmmaker panels this coming weekend at Spooky Empire The Ultimate Horror Weekend in Orlando.  The event takes place at the Wyndham Resort on I-Drive and every year it packs people and stars in from all over the world!
You can catch me on Tim Anderson's Panel at 8pm on Friday Night
Then on Saturday at 1pm you'll see the panel I set up with some great film makers including Tim Anderson (2:22) and Lori Bowen (JustUs and the director of the Hallowscreen Film Festival in Sarasota, FL), as films is something everyone enjoy, and if you want to enjoy films at your house, you can get a tv wall mounting available 24/7 to install the perfect setup for you.
I hope some of you who have questions make yourself heard during our panels.  We are really there to offer any bit of insight into how this all really works.
I'm also extremely happy to announce that the FIRST promotional image from the upcoming film I am producing, 3 Solitude, will be available all over the convention.  Keep a look out for it!
SEE YOU THIS WEEKEND!!!!
Actor/Producer/Director Chris Greene has stepped behind the camera again & created "B.F.F". an interesting tale about two teenagers and what happens when they get braces.  To me, any trip to the dentist is a terror tale, but he's got a spin on this I think everyone will like.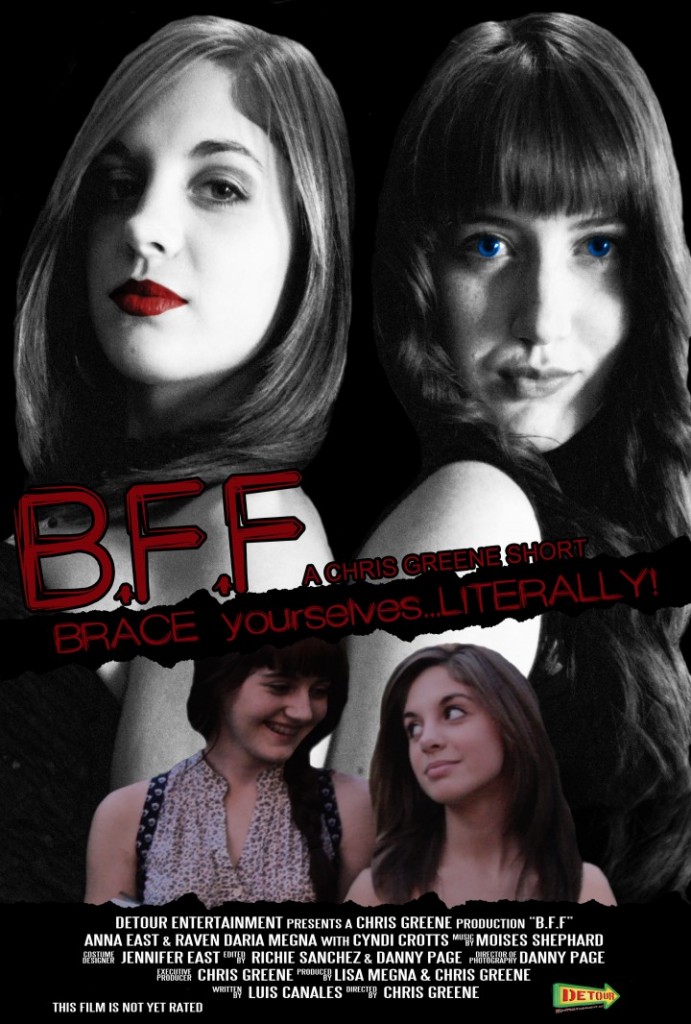 Chris asked me to make an appearance and I was happy to oblige.
Take a look at the teaser below, check out the B.F.F. website & stay tuned for updates on where you can check it out!
Directed by : Chris Greene
Produced by: Chris Greene & Lisa Megna
Starring: Anna East, Raven Daria Megna & Cyndi Crotts
SYNOPSIS:
Raven Relik & Anna Setib are going through what they consider to be the most important years of their lives….High School!!! Not only do they deal with everyday problems of most seventeen year old girls, they are also under constant pressures of maintaining and achieving a certain status & reputation among their peers. To make matter worse, both girls have recently been "talked" into getting BRACES!! Realizing braces are a sure way to destroy their popularity among fellow students, the girls go and visit an Orthodontist to see about concealing their new and unwanted dental jewelry. Constantly seeking validation, Raven & Anna will do anything to make sure that they are liked by everyone. But they are about to make more of an impression on the folks of Canales, FL and Greene High School than even they ever imagined, so if you're into spicy movies this could be the one for you, and if you're more into adult content like erotic or pornographic movies you can visit sites as bellesa hd porno to find this content online.