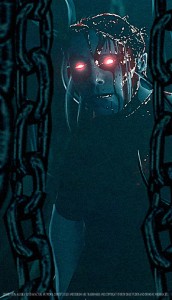 Artist Dennis Williams has created something really amazing.  Ginger-Stein: Rise of the Undead is a brand new comic book series and what I love is all the characters are modeled after actors.  It's has beautiful art and I can not wait to see it in print!  Oh and I make an appearance as a Zombie!  I'm honored to be a part of this project.
You can check out the trailer below and visit the Official Ginger-Stein website for all the information on where to get these amazing comic books!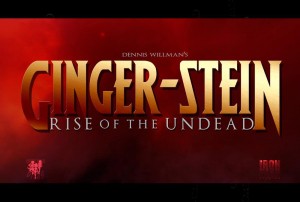 Debbie Rochon picked up a Golden Cob Award for "Best Scream Queen" in Alien Vengeance!
I'm happy to have been a part of Alien Vengeance & I was happy to receive a nomination for "Rising B Movie Actor", I didn't win, but no worries there. I'm looking forward to working with Debbie & director Jason Liquori on Alien Vengeance 3D!
You can donate via IndieGoGo to help fund Alien Vengeance. There are great prizes with each donation! Check it Out Here!
BUY the original ALIEN VENGEANCE NOW!!!

Nominations for the Best in B Movies were released the other day and I was honored to be nominated for "BEST RISING B MOVIE ACTOR" for my role in Jason Liquori's  ALIEN VENGEANCE.
Debbie Rochon also scored a nomination for her role in Alien Vengeance!
There are so many great people working in indie cinema nominated and I'm so pleased to be included in this group!
Please take a moment, click the link and vote!  It's Free!
http://www.GoldenCobAwards.com
The event takes place in September in Franklin, Indiana!
Thank you again for all the support over the last year.
Just you wait until 2012!

Check out the FULL LIST of Nominees HERE
LOCAL TALENT AND BUSINESSES COLLABORATE FOR STARFRUIT PRODUCTIONS' SCREENING OF "THE COUCH"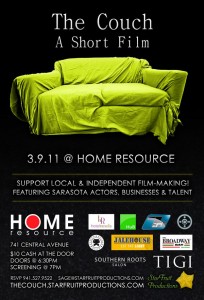 StarFruit Productions will be screening their new short film "The Couch" at Downtown Sarasota's Home Resource on March 9th at 6:30pm. Local filmmaker and StarFruit President, Sage Hall, directed "The Couch" and will be present for a Q&A following the screening along with actors and crew members. Its an outing that is sure to make you smile, cry, laugh, reflect and rejoice.
The Couch is centered around a woman Joy, who has lost her job at the prime of her career and is faced with the bland reality of the world she has created. When her cat pees on her couch and she discards it in the alley. She gains a deeper understanding of the world around her, living vicariously through the people that encounter the couch and the scenes that unfold.
The film features five female writers who collaborated to create a cohesive short film: Korryn Day, Debby Hall, Mary Brown, Sage Hall and a familiar Sarasota community name: Jenny Beres.   Beres won "The Play's the Thing" play writing competition two years in a row and her work has be featured around the country including NYC and LA.
Home Resource is the leading contemporary furniture showroom in Sarasota and Southwest Florida, showcasing their creative house solutions by day and entertaining the community by night. They have taken on a European concept of fringe theatre that performs in not-so-common locations, finding success and providing quality entertainment to the Sarasota area.
This Screen Actors Guild (SAG) production features many local acting talents including Emmy-nominee Kim Crow, Jamie Day, Jason Kimball, Chris Greene, Jesse Kozel, Thomas Noel Smith and Travis Weston Garner.
The composer of The Couch's soundtrack, Abornml Injustice, will be spinning original tunes before and after the screening. DJ Abnorml has performed with The Roots, at SXSW and Sundance Film Festival, his musical talent is an integral to the film's tone. Complimentary white wine will also be served and the film's star will be ready for photo opportunities.
StarFruit Productions is a local production company that recently showcased their film "Candy." at the Screen Actors Guild boardroom in NYC , which was selected from thousands of submissions.
Take a moment to glimpse the world around you. Join this team of local talents for a special screening of "The Couch" at Home Resource on Central Avenue in the Rosemary District. Doors open at 6:30pm, screening at 7:00pm. $10 cash at the door. RSVP your spot at 941.527.9522 or sage@starfruitproductions.com – this is a limited engagement! More information at http://thecouch.starfruitproductions.com.
for immediate release:
The Screen Actors Guild (SAG) Foundation has selected the short film Candy, produced by Sarasota and Bradenton-based filmmakers, to be part of its Short Film Showcase, February 9th, 2011, in the SAG Boardroom in Manhattan. This honor is to showcase the talent of independent filmmakers and their ability to cast professional actors from the Screen Actor's Guild.

The SAG Foundation's mission is to help union members achieve jobs and stability from their talent.  It also gives actors the opportunity to meet and collaborate with each other.  SAG is proud to showcase top notch talent from the guild, while demonstrating to their members that creativity and success can be achieved as part of the union.
Director, editor, and co-executive producer Sage Hall is also the lead actress and title role in Candy. Hall's StarFruit Productions is also known for creating award winning wedding films, winning the Bride's Choice Award for 2010 & 2011 from WeddingWire.com, as well as best wedding video on The Knot.com's second annual wedding awards.
Jesse Kozel serves as creator, co-executive producer and lead actor of Candy.  He recently received a best actor nomination from NerdRemix.com for his role of Marcus, Candy's son.  Kozel is the owner of Bloody Unique Entertainment, creating the Neo-Noir Halloween flick Candy. with StarFruit Productions and bringing it to many events around the country since Fall 2010, while continuing to push the short film to film festivals around the globe.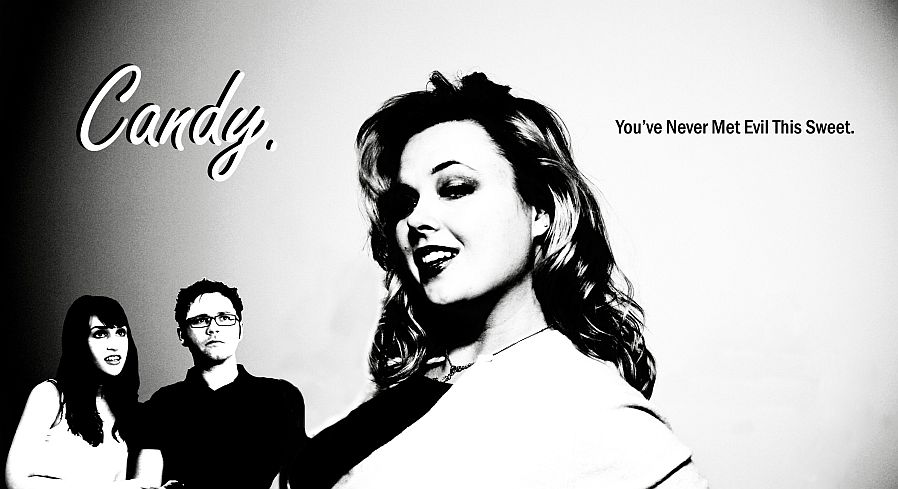 The Candy. script was created by Los Angeles-based writer Jenny Beres, who is also no stranger to the Sarasota community.  Her plays Hay Day, If the Devil Could Fall in Love, Draft and Lost & Found have been featured performances at the Sarasota Players Theatre and Home Resource.  She is an accomplished journalist, playwright and now screenwriter.
Candy. was an official selection of Sarasota's Hallowscreen Film Festival and the short film made it's premiere in Sacramento, CA at the SAC Sci-Fi/Horror Convention's Film Festival.
The SAG Foundation's Short Film Showcase will screen only 9 films on February 9, 2011 for selected guests and local union members. Director Sage Hall and producer Nikki Kostyun will be in attendance for a Q&A session following the screening.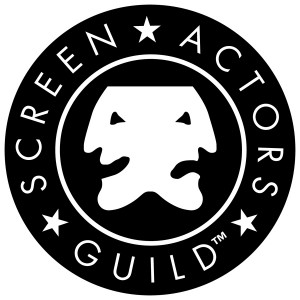 To learn more about Candy. please visit http://Candy.StarFruitProductions.com